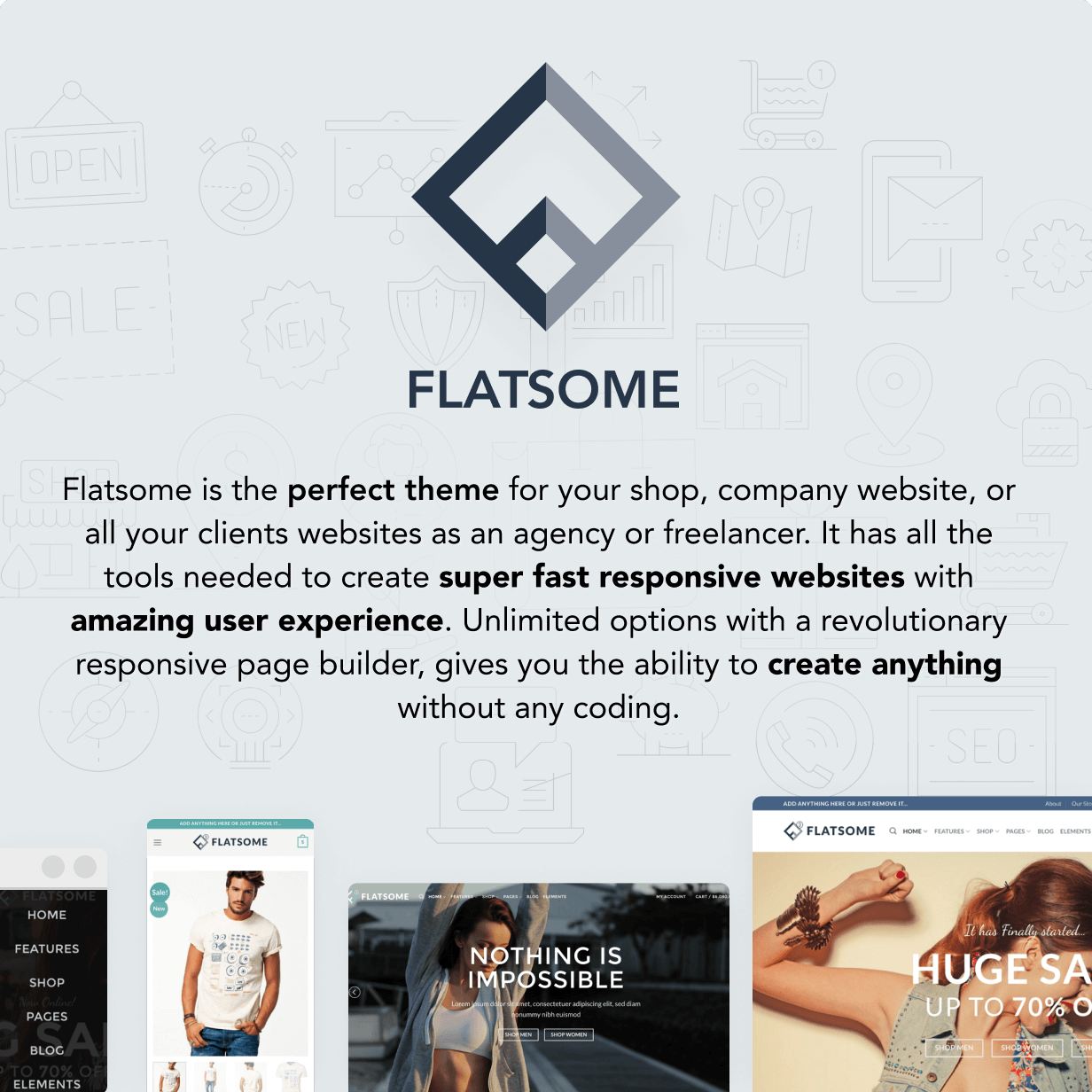 Flatsome-The Best Selling WordPress Theme
Flatsome is one of the best-selling and the most responsive WordPress themes that will bring your site to life once you use it. Whether you've a freelancer's website, an online shop or a company website, this WordPress theme will do wonders for you and currently, it is one of the most used wp themes. To get it at a reasonable price, you need to head to https://bestwpware.com/ as they've got the best premium WordPress themes.
 Features of the Flatsome WordPress Theme
You might be wondering that out of all the other WordPress themes why you should opt for Flatsome. Well, if you really want to know then here are some exceptional features, they offer that might convince you.
You can build anything with it
As said earlier, this theme is for everyone who owns a website and the best part is that with thisWordPress theme, you can literally build anything at all. For this, just go to live page builder that comes with this theme and then you can pick your desired things from the element library.
Speed optimization
Flatsome is the fastest WordPress theme at the moment and with it, you will see how fast your website loads.
It comes with a unique design
Do you wonder what makes Flatsome the fastest and the bestselling WordPress theme? Well, it's the unique design with which it comes. It has the design that will suit almost any user.
Different languages
You can translate Flatsome to any language you want to. It comes with 12 different languages so yes, this isn't something every WordPress theme will offer you.
Other features
Drag and Drop Page Builder
Supports Chrome, Safari, and Firefox
Easy Updates
If by now you think that this theme is worth a try, then don't wait anymore and download WordPress themes at https://bestwpware.com/ right now.